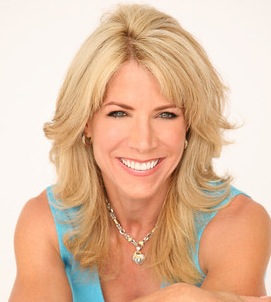 There was NOTHING on TV, as usual, so I ended up watching PBS. There was a woman talking about the Virgin Diet. Of course, with a name like that, I had to tune in.
Turns out her last name is Virgin, so the diet is named after her, not a diet only for virgins. Phew.
And she looked so good in pants that I was jealous. Okay, I was hooked.
Long story short – I ended up buying her book for my Nook and reading it and then deciding to try her diet. You don't eat 7 foods at all for 21 days – corn, sugar, soy, eggs, dairy, peanuts, and gluten. Since I am addicted to peanut butter and the smell of bread gives me goosebumps and makes me happy, I thought it would be very tough. But, she promised that you would lose 7 lbs. in 7 days. So I tried it.
Guess what? I lost 7 pounds. And, it wasn't as hard as I thought. You can have some "starches" like brown rice, quinoa, sweet potatoes and such so that makes it doable for me. I also discovered that almond butter is peanut butter's first cousin and tastes great. It is a TON more expensive but hey, down 7 lbs.? Man, oh man.
I am on day 8 of the first 21 days of the cycle and later on I get to re-introduce some of the above foods (not all, some are forbidden forever. Forever!) to see what things I may not tolerate – this is all about food intolerances.
As an added benefit that I never expected, a long-time health problem that has made me need to run to a bathroom every 45 minutes (Yes, I know, TMI) is about half-way gone – just poof, less of a problem. Totally unexpected but much appreciated.
I hope to check in with progress, if indeed I am able to stick with this. Here's where I got my ebook.